(Clearance) Pentax AF200FG Flash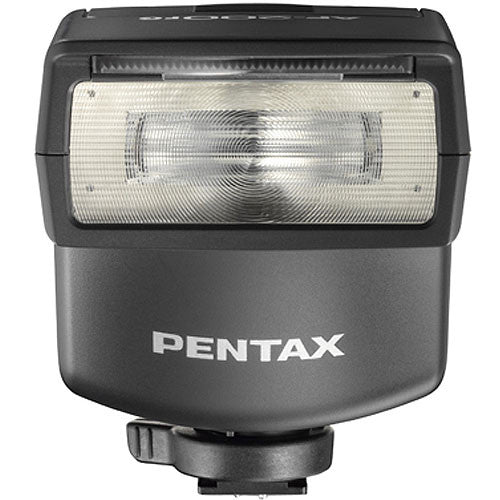 ---
Description 
Pentax AF200FG Overview
For times when you need just a little more light to fill in your scene, the AF200FG Flash from Pentax is an extremely compact unit with a guide number of 66' at ISO 100 and 28mm. Designed for use with DSLRs.
This unit features Pentax P-TTL support, enabling completely automatic flash exposure from the camera. Also, it offers standard coverage equivalent to 28mm in 35mm format as well as a wide-angle panel for use with 24mm equivalent lenses.
The AF200FG has a dial on the rear for making changes to settings as well as accessing manual power settings and it has a recycle time of about 4 seconds. It offers first curtain synchronization and runs on 4 AA batteries.
Effective flash range of 2.3-11.8'
Flash exposure compensation of -0.5 EV and -1.0 EV is available
Daylight-balanced color temperature
Auto power off and test discharge
Other customers also viewed: